Studiopress is one of the best WordPress theme providers from the last couple of years and there is no doubt about their SEO-Friendly, mobile responsive themes.
Don't believe my words? Visit Studiopress Themes Now.
Do you know how much I have invested to grow this blog? Check out the
tools I use to run my blog
and look professionally perfect. You must invest in quality products used by top bloggers. I can help you to choose from.
You can also
check the deals page
for monthly deals update.
Every StudioPress theme runs on Genesis Framework, a powerful theme framework which is highly optimized clean, lightweight code that makes your website fast, secure, and run smoothly.
In this article, I will be sharing the detailed review of Studiopress themes with the list of top 10 best selling StudioPress Themes for 2018 (they publish it every month).
StudioPress Review 2018 – Why I Like Genesis Powered Child Themes
You might be thinking I am using Focus blog theme and then how come I am praising about Studiopress themes? Frankly speaking, we have multiple blogs and we are using a couple of themes on different blogs.
Yes, my wife is using Academy pro Theme for her blog. In one word, if you have to say something about that theme, it's awesome. You can check out the theme demo here.
Studiopress Themes has come a long way and you will simply understand their journey when you come to know that so far almost 2,00,000 websites are running on Genesis Framework powered by Studiopress child themes. I think this is enough to explain why to choose Studiopress themes.
Solid Features of Studiopress Child Themes Powered By Genesis Framework
If you want to list some highlights and characteristics of a typical StudioPress child theme, then here is the list:
Their themes load faster compared to others. Typical Studiopress themes don't have inbuilt shortcodes or features like Focus Blog theme have. This makes their themes quite light-weight and fast loading. But if you need more features, you have to use additional plugins.
Highly secured and optimized in coding, HTML5. StudioPress brought on security expert and core WordPress developer Mark Jaquith to review and tweak their themes.
Each theme looks stunning on mobile devices
Lightweight design, minimalist in nature without promising eye-catching features to compromise the performance
SEO-friendly settings and easy to set up by anyone
Thousands of expert Genesis developers are waiting to help you
Mold the genesis framework as per your thought, there is no limit
Plenty of easy to follow tutorials available online. E.g. Genesis SEO settings tutorial.
You can enable automatic updates and stay tension free.
You can use any of the popular Genesis Plugins like Genesis Simple Edits, Genesis eNews Extended, Genesis Responsive Slider, Genesis Simple Share, Genesis Design Palette Pro and add additional features to your theme.
How To Choose a Studiopress Child Theme for My Blog
As I said, Studiopress is nothing but a premium WordPress theme marketplace where you will find almost all industry popular WordPress themes for almost any blogging niche.
I have already shared an article on how to install Genesis child theme. You can easily follow the guide first and go for the theme purchase so that you can set up your new theme smoothly.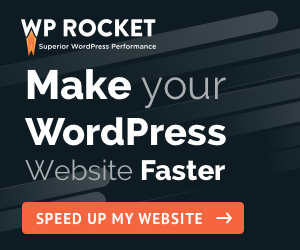 Top 10 Best Selling StudioPress Themes for 2018
Every month, Studiopress share their success in the market by declaring the best selling theme of the month, their top 10 best selling theme of last month and many more updates going through via Studiopress newsletter.
As a Studiopress affiliate, I am regularly updating this article with Top 10 best-selling Themes from Studiopress 2018 and also the Studiopress theme of the month 2018. I am sure this will be beneficial for my readers as well to stay updated.
Top 10 Best Premium Genesis Child Themes 2018 (April)
If you have to choose from these huge lists of Top 10 Best Selling Studiopress Themes 2018, then which one is your favorite? Write a comment below and share your favorite Studiopress theme here.
StudioPress Pro Plus All-Theme Package Review
What is StudioPress Pro Plus package? This is the ultimate WordPress theme bundle or you can say the best WordPress theme package mainly for affiliate marketer & WordPress theme designers who can get access to entire StudioPress theme collection by paying a one-time fee.
Typically, if you buy any child theme + Genesis Framework if will cost you almost $100 or even more. E.g. If you go for Academy Pro + Genesis Framework, it will cost you $129.
But this Pro Plus package will cost you only $499, where you will get access to all the Studiopress child themes and lifetime updates.
Here is everything you get with Pro Plus:
All current StudioPress themes — there are 35 as of today
All future StudioPress themes — two fantastic new ones were recently released (see below), and others are already in development
All current and future third-party themes that we add to Pro Plus — there are 25 currently, with more on the way
All design, security, and functionality updates to the Genesis Framework
Plus support for all themes from our amazing support staff (Note: we support StudioPress themes, while the third-party developers support their themes.)
You get all of that, beginning as soon as you purchase Pro Plus and lasting for as long as you keep your account. No more payments (ever) — just unlimited access to our themes and updates.
Click here to claim your big discount on Pro Plus Pack right now.
Conclusion – Studiopress Themes Review (Best WordPress Theme Marketplace)
So, is StudioPress themes, meet your expectations? I know there is a huge fan following for StudioPress child themes and for them, there are many reasons to fall in love with any Genesis child themes.
There is no doubt that StudioPress themes are really powerful themes to give your website the desired look & feel with the fast loading presence.  You can choose the best theme as per your blogging niche without any hesitation.
But looking for Studiopress themes alternatives, then here are few options.
For theme developers, I feel Pro Plus is really a big deal. Although there are various other WordPress theme packages available. Here is the list of such Studiopress Pro Plus package alternatives.
[thrive_custom_box title="Best WordPress Theme Packages in 2018 (Developers Packs)" style="dark" type="color" color="#eeee22″ border="#1e73be"]
Studiopress Pro Plus @ $499 [25% off pro plus discount for returning customers]
Thrive Themes – Agency Membership @ $49/month
Elegant Themes – Lifetime access @ $249 [10% off Elegant Themes discount]
Cssigniter – Lifetime Club @ $199 Only
Themify – Lifetime Club @ $349 [Themify Coupon Code]
MyThmeShop – Extended membership @ $87 Only [MyThemeShop Coupon]
Zigzagpress – Lifetime access @ $249
[/thrive_custom_box]