Looking for cheap WPEngine alternatives? Then you are at the right place as here we are going to help you choose the best-managed WordPress hosting plan which will very good and also cheaper compared to WPEngine (the initial WpEngine plan starts with $35/mo).
WPEngine is a very popular name in the world of managed WordPress hosting. But their high pricing plans are a roadblock for many people as it is really difficult to bear such a high cost for many beginners when we talk about WordPress hosting.
Do you know how much I have invested to grow this blog? Check out the
tools I use to run my blog
and look professionally perfect. You must invest in quality products used by top bloggers. I can help you to choose from.
You can also
check the deals page
for monthly deals update.
Before proceeding further, have a look at the comparison table with our picks as WPEngine alternatives ( WPEngine VS Siteground VS Hostgator VS Bluehost VS GoDaddy VS Studiopress Sites).
Hosting Providers
Basic Plan
Storage
Traffic Limit
# Of Sites
WPEngine
$35/mo
10 GB
Up to 25K
1
SiteGround
$11.95/mo
30 GB
100K Monthly
Unlimited
WPX Hosting
$19.99/mo
10 GB
5
Cloudways
Digital Ocean @ $10/mo
Linode @ $12/mo
Vultr @ $11/mo
Amazon Web Services @ $85.17
Google Cloud @ 73.62
Depends
Depends
Check Now
Hostgator
$5.95/mo
Unlimited
100K Monthly
1
Bluehost
$19.99/mo
30 GB
100 million
1
StudioPress Sites
$27/mo
Flexible
Unlimited
1
Godaddy
$3.99/mo
10 GB SSD
25,000 visit
1
Why you need a managed WordPress hosting?
Starting a self-hosted WordPress blog is not that difficult these days for many people. One can easily follow the below steps to quickly set up their website.
Get a good web hosting plan (SiteGround / Bluehost)
Choose the best SEO-friendly WordPress theme (StudioPress Themes / Thrive Themes)
Install all essential plugins to set up your WordPress site
Complete all the SEO settings and speed optimization tasks to make site search engine friendly
Next start writing content and promote your website.
But do you think from step 1-5 is easy for everyone? Mostly start a blog driven by passion towards some topic and they want to share that knowledge through their website.
But when they find they have to go through step 1-5 before publishing their first article, it becomes scary for them. Of course, one can learn these things or even start a blog on free platforms like blogger.com, Medium etc.
But then we will deviate from the topic of starting a blog on WordPress.
Anyway, to make your problem easy the concept of WordPress hosting has come. Where you can easily finish these 1 -5 step with the help of hosting company and simply stay relax, concentrate on your writing only.
In a typically managed WordPress hosting, you will get things
Seletec plugins which will be installed automatically. E.g. Studiopress Sites also provide premium tools like Optinmonster with their hosting plan.
Get access to premium WordPress themes to choose from.
Automatic daily backups and other security measures were taken
List of top 5 WPEngine Alternatives (Cheap WordPress Hosting Providers)
Siteground Managed WordPress Hosting (GoGeek Plan)
Siteground is one of the recommended WordPress hosting provider out of 3. But I keep Siteground on top as they have done really good and won the heart of many people by providing very good hosting service & support.
Here is a couple of Facebook pools organized this year and last few years by a popular Facebook hosting group where the clear winner is Siteground.
The basic Siteground WordPress hosting plans start at only $3.95/mo. This is a special 60% off Siteground coupon which will only apply for the first time purchase and apply on all of their plans.
WPEngive Starter VS Siteground GoGeek Plan
But as we are comparing Siteground as WPEngine alternative, you can consider SiteGround GoGeek plan as a perfect alternative. This is a semi-dedicated hosting plan which offers more benefits. Let's explore few of them.
Pricing: Although Siteground GoGeek plan starts with $29.95/mo, you can enjoy a special Siteground discount on 60% and grab the GoGeek plan @ $11.95/mo only. Where WPEngine doesn't offer any coupon and their plan starts @ $35/mo which is 3 times expensive.
Websites: By paying such a high amount of money you will be able to host only 1 website with WPEngine. But with the Siteground GoGeek plan you can host unlimited websites.
Monthly Traffic Limit: SiteGround GoGeek plan handles more than 100K monthly traffic and you don't have to worry about that, whereas WPEngine Starter plan can hold up to 25K traffic only. In case you cross the traffic limit, you have to go for higher plans with higher charges.
Here are the basic features of SiteGround shared hosting plans.
1-Click Installer: Launch your website with a click. On all plans
Auto updates: Always have the latest WP version. On all plans
WP-CLI Enabled: Command line management option. On all plans
SuperCacher: 3 levels of caching for an ultra-fast site. On GrowBig & GoGeek
WordPress Staging: Easily test and deploy changes. On GoGeek & higher
Git Pre-Installed: Interface for Git repo creation. On GoGeek & higher
WPX Hosting Business Plan with 5 websites
WPX Hosting has evolved as one of the topmost best-dedicated web hosting providers. Yes, as the internet is getting filled up with many negative reviews of WPEngine, WPX Hosting got some seriously positive reviews from their users so far. Let's compare the key factors which make WPX Hosting a perfect alternative to WPEngine.
WPX Hosting VS WP Engine
Pricing: WPX Hosting is quite affordable when we talk about managed WordPress hosting providers. Although it is expensive compared to SiteGround, remember that SiteGround GoGeek plan is a semi-dedicated shared hosting plan which makes the top of the list due to its features. Besides that, WPX Hosting also provides a sign-up discount. Check out WPX Hosting coupon code now.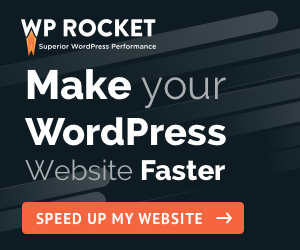 Websites: The best part of WPX Hosting over WPEngine is that you can host up to 5. This is quite a big number and at the same time, you save money also compared to WPEngine.
Other feature: WPX Hosting provides free CDN service, which is around $19.95/month in case of WPEngine which you have to pay extra. Besides that, if you are looking for best e-commerce hosting, then WPX hosting is optimized for e-commerce websites to deliver the best.
Hostgator WordPress Cloud Hosting
Hostgator is one of the oldest players on this list of best WordPress hosting providers 2018. They are hosting more than 9 millions websites so far. Hostgator is a very good and cheap hosting company when we talk about shared hosting plans.
But when we talk about Hostgator managed hosting, they are providing cheap managed hosting plans here too. You can simply go for Hostgator Wp hosting plan for 1 site starting @ $5.95/mo (40% Off Hostgator Coupon applied).
Hostgator Starter Plan VS WPEngine Starter Plan
Hostgator is mainly popular for their shared hosting plans. But with the demand for cloud hosting and managed WordPress hosting, they are also in the business. If you want to look for better features at a cheap price, then Hostgator managed WordPress plan is far better compared to WPEngine.
Pricing: Hostgator cloud Starter plan starts @ $5.95/mo only. Where WPEngine Starter plan starts @ $35/mo which is 6 times expensive. On top of that, you are availing the Hostgator coupon code to get extra 40% discount.
Websites: Both Hostgator and WPEngine offer 1 website only. But in case you want a multiple website hosted plan, then you can easily upgrade to higher Hostgator Cloud hosting plans. Their business plan comes with 3 sites and priced only $9.95/m which is even 70% cheaper compared to WPEngine.
Monthly Traffic Limit: If your website is having huge traffic, then I think Hostgator plan is far better as it can hold up to 100K monthly visits where WPEngine only supports up to 25K, simply one fourth at 7 times more cost.
Here are few of the topmost features of Hostgator Managed Cloud hosting plan
Enjoy Hostgator cloud architecture which will make your website 2.5x time faster.
Very much easy to use cPanel and simply perform activities like Auto-backup with one-click restores; configurable for full or snapshot backups.
Worrying about transferring your website to Hostgator, then use their free website migration service, where Hostgator WordPress experts can make it very much smooth for you.
Bluehost Managed WordPress Hosting
Bluehost is mostly popular for cheap shared hosting plans where they offer special Bluehost coupon for hosting @ $2.65/mo. But when we talk about managed WordPress hosting, then without any doubt Bluehost is also a good & cheap WPEngine alternative in case of WP hosting. You can read the complete Bluehost review also.
Bluehost VS WPEngine Managed Hosting
Pricing: Bluehost Managed Hosting plans start $29.95/mo. But Bluehost offer 50% discount on managed WordPress hosting plans and you can grab this special price of $19.95/mo. You will also get a free domain and free SSL certificate.
Websites: Both Hostgator and WPEngine offer 1 website only.
Monthly Traffic Limit: The best part of Bluehost managed hosting plan is that they allow 1 million page views which are tremendous in terms of traffic. That means you can easily host a very heavy high traffic news website on Bluehost, compared to WPEngine.
Here are few of the topmost features of Bluehost Managed WordPress hosting plan
Bluehost managed hosting use Advanced NGINX architecture & Custom PHP-FPM configuration which makes your website load faster.
With integration with MOJO Marketplace, one can easily find plugins, scripts, and more to enhance your site in with just one click.
WordPress-centric controls – Managing WordPress on your server is simple with our custom-designed control panel.
As a popular hosting provider, Bluehost offer completely secure WordPress hosting. We integrate powerful SiteLock features so you're set from day one: SiteLock Security. Advanced CDN, SiteLock WAF
Don't Miss Bluehost VS Hostgator – Who is The Best?
Studiopress Sites (Best Value for Money WPEngine Alternative)
StudioPress Sites or StudioPress Hosting is a new product from the Copyblogger team. Many people also said that StdioPress Sites is nothing but a relaunch of a better version of rainmaker platform.
Anyway, if we compare WPEngine with StudioPress Sites there are plenty of advantages in case of StioPress. Let's find out the same. Before proceeding further, read the complete review of Studiopress sites.
StudioPress Sites VS WPEngine
Pricing: Although from the pricing point of view it may look like there is hardly any difference in case of Studiopress sites. They offer the basic CONTENT package @ $27/mo or $297/mo. You will get a Studiopress hosting discount of 2 months free. Not only that, you can really get some awesome premium staffs with StudioPress Sites.
Get access to 20+ mobile friendly Genesis Child Themes.
StudioPress Sites uses server-side caching to help your website load faster
Get access to many premium plugins like WPForms Lite, Ninja Forms, AffiliateWP, Restrict Content Pro, Beaver Builder Lite and Design Palette Pro etc.
Websites: Number of websites looks same for Sites and WPEngine.
Monthly traffic: When WPEngine allows up to 25K traffic, StudioPress Sites doesn't mention anything clearly. It's mentioned as none, most probably it means unlimited.
If you have the budget to spend for WPEngine, then I am sure you would like to compare WPEngine with StudioPress hosting and then try to choose the best one. You will also save on annual plans, but if you go for monthly billing hosting plan then you will not get the 2-month free offer.
GoDaddy Managed WordPress Hosting
GoDaddy is mainly popular for their domain registration service, but they are also good for cheap hosting plans as well. They offer managed WordPress hosting at the cheapest price @ $3.99/mo which is almost similar to the SiteGround shared hosting plan.
WPEngine VS GoDaddy Managed WP Hosting
Pricing: GoDaddy managed hosting plan is really cheaper and that is the major advantage over WPEngine.
Websites: Both GoDaddy & WPEngine allow 1 domain only, but in case of GoDaddy you will get the domain name free of cost. You can also use GoDaddy coupon code to get an additional discount.
Monthly Traffic Limit: Both WPEngine & GoDaddy hosting offers up to 25K traffic.
Conclusion – Best WPEngine Alternatives in 2018
So, if you are really worried about the price tag of WPEngine and looking for a good alternative, then SiteGround GoGeek plan is the perfect match. But make sure you are buying for a maximum duration of 36 months so that you can save maximum.
But if money is not a concern, then I think you can consider StudioPress Sites and WPX Hosting. They are doing really well in recent times and you will get many helpful resources as well.
Remember one thing, the future of your website will solely depend on your hosting provider only. If you have a website with high traffic, consuming high resources and you don't want much hassle to maintain technical things then you should go for a managed WordPress hosting.
A Quick Recap of WPEngine Alternatives – ( Best Managed WordPress Hosting Providers in India)
What is the best WPEngine alternative according to you? Write a comment below and share your feedback.